Flashback Friday: 1994 Saturn Cycling Calendar
Tags: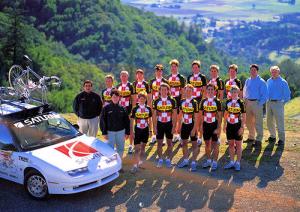 Saturn has long been a big proponent of an active lifestyle. Today, you'll find Saturn supporting marathons all over the country, but years ago Saturn sponsored a cycling team. According to the 1994 Saturn Cycling Calendar (cover pictured above), the team originally "came together in 1992" and was made up of "a collection of young amateur cyclists from around the country." By then end of their first year in competition, the team "competed in more than 100 races and compiled 53 wins." They also won the prestigious National Road Race Championship and the National Criterium Championship. Two members of the team even qualified and rode for the 1992 U.S. Cycling Team. In 1993, the team "turned pro," but that didn't slow them down. With 13 riders on the roster, they drove around the country in a fleet of Saturn cars, "facing a full schedule which included all the top pro races in the United States. According to USAcycling.org, Saturn sadly ended its "unparalleled support of the sport of cycling" at the end of 2003 after 12 years of racing. Click here to view more Saturn photos from the '94 calendar.
Random Article from the SaturnFans.com Archives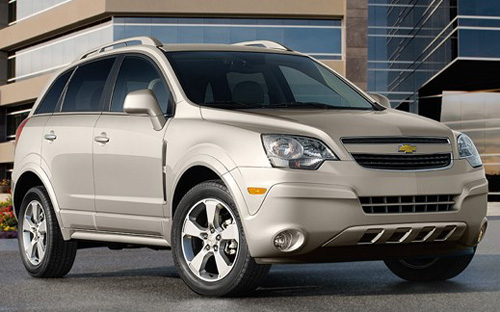 From the New York Times: Rental cars are rarely anything special. And that's just fine. All you really need from a rental is unlimited miles, long-term shelter for a few stray curly fries and a hassle-free ride from A to B and back again before those martinets at the counter charge you for an additional day. If you're driving a rental, the car itself is most likely not the point — it is merely a solution to a problem. And for many travelers over the last couple of years, the Chevrolet Captiva has been their rental car solution. The Captiva is a rare thing in the American auto market: a vehicle that isn't available to consumers but is offered only to fleet customers, including the rental car companies. You can rent one, but you cannot buy it.