1991 Vehicle Specifications
Tags: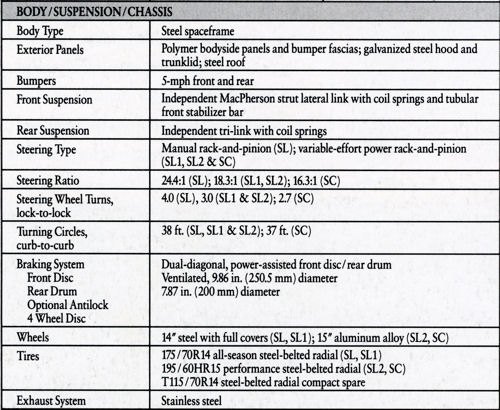 Shown above are the body, suspension, and chassis specifications for Saturn's 1991 sedans (SL, SL1, SL2) and coupe (SC). They were all built off of Saturn's so-called "Z" platform, which was essentially a compact front-wheel-drive steel spaceframe chassis. The full spec sheet is posted in the photo gallery.
Random Article from the SaturnFans.com Archives
Tags:
Earlier this week, the topic of shorter Saturn television commercials airing at a higher frequency was discussed as evidence that Saturn is actively experimenting with new ways to increase brand awareness without increasing their advertising budget.