Riddle Me This... a 2009 Saturn Teaser
Tags:
Saturn posted a cryptic message on its ImSaturn blog yesterday, teasing readers about a future announcement that's either related to the brand's 2009 models or an initiative that Saturn plans to roll out next year. Site editor Nicole Burguess posted the puzzle entitled "Rethink Math." Inside, she ties "4x6=33" and "XXXIII" to some upcoming news about its '09 cars and trucks.
So what does it all mean? I don't know for sure, and it looks like we're going to have to wait a little while before we know what they've got planned. But I'm intrigued to say the least. Maybe you can help decipher code in the mean time? I've posted her full message between the quotes below for you to analyze. 2009, 4x6=33, and XXXIII... got any ideas? Post your thoughts!
4×6 = 33 No, we do not need to study our multiplication tables or change the batteries in our calculator. Stay tuned and in the coming weeks, we'll explain how our new math works. We'll also tell you why, in 2009, "XXXIII" is going to be an important number at Saturn.
Random Article from the SaturnFans.com Archives
Tags: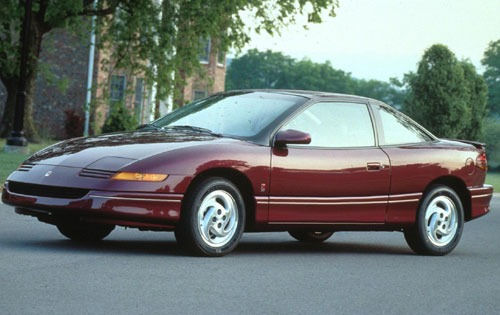 Model year 1994 marked what Saturn called "Balanced Excellence" in terms of offering customers exceptional value for their money in the small car market. Attaining "balanced excellence" required Saturn to pay critical attention to a host of buyer expectations. Among them were a high level of performance without sacrificing fuel economy or emissions; affordability while maintaining reliability and durability; and an overall commitment to quality without compromise. Accompanied by numerous continuous refinements, the family of 1994 Saturn sedans, wagons and coupes were proof that "balanced excellence" could be achieved through subtle refinements and continuous improvement.