Video: A Humorous Look Back at the Year 2000 and the Saturn L-Series Wagon
Tags:
The folks at Yahoo Autos came across this different kind of YouTube video of the 2000 LW1 that invites viewers to "wax nostalgic over a Saturn." The review was recorded by Regular Car Reviews. Yahoo's Justin Hyde says the video features "astute narration to a wagonload of turn-of-the-century nostalgia. It's enough to make one pine for the plastic-body vanilla cars of yore." I wouldn't exactly call our V6-powered 2002 L300 sedan "vanilla," but that's a discussion for another day. I sure do miss that car...
Via: Yahoo Autos
Random Article from the SaturnFans.com Archives
Tags: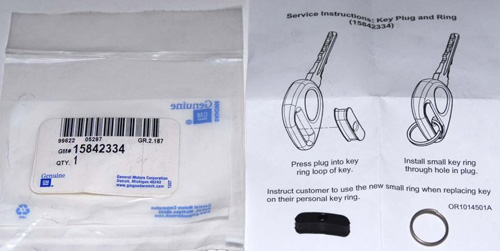 We're interested in talking to owners of 2003-2007 Saturn Ions who have had their ignition replaced or have experienced the engine shutoff problems. In addition, according the NBC News, there were also about 500 people in the country who were given one of the plastic plugs (shown above) a few years ago to put into their key ring from GM. Did anyone get one of these?