Road Rippers Saturn Ion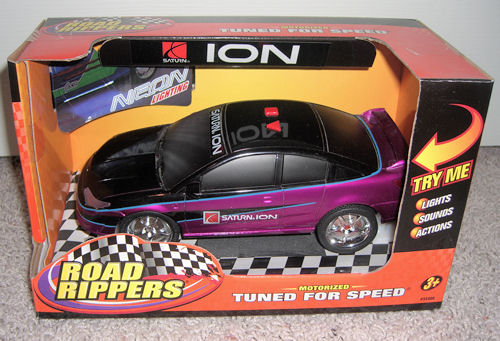 A few years ago Target sold some motorized Saturn Ion toys that were "tuned for speed." The cars were available in two colors: black/purple (pictured above) and red/black (below). On the top of each car were two buttons. Pressing the triangle caused the car to rev its engine, flash its headlamps and under-body neon lights, and finally zoom forward a few feet. The square button started a caused the car to play a catchy rhythmic tune with the lights flashing along to the beat. It was an officially licensed product from GM, and if recall correctly, the Ion was particularly hard to find in the Targets around my neighborhood. Does anyone else have one of these?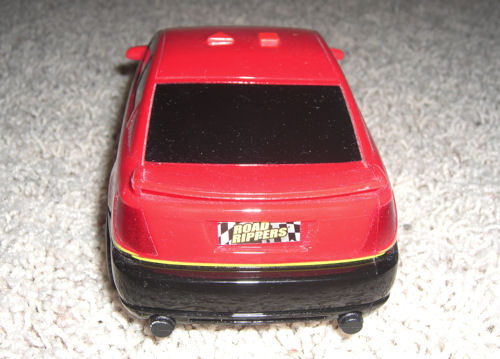 Random Article from the SaturnFans.com Archives


The price for each Saturn vehicle was determined by the independent decisions of three stakeholders: Saturn Corporation, the Retailer, and the Customer.