NHTSA Investigating Saturn Ion Steering Defect
Tags: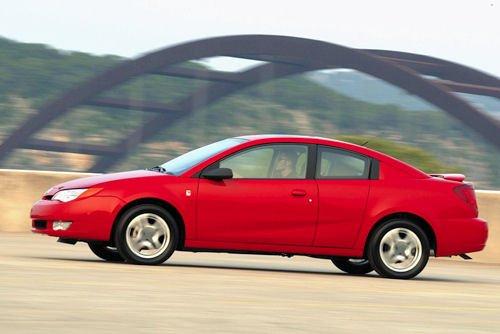 The National Highway Traffic Safety Administration (NHTSA) has launched an investigation to determine whether General Motors should have also recalled the Saturn Ion when it recalled the Chevrolet Cobalt for a power steering defect back in 2010. Michigan Live reports that the government agency has received "846 complaints about power steering problems in Saturn Ions from the 2004-2007 model years." The newspaper says a consumer group known as the National Legal and Policy Center believes the company needs to recall "all 382,474 Saturn Ions" built during those years. A GM spokeman declined to comment on the issue earlier today, but said the company is "trying to resolve its product reviews quickly and accurately."
Follow the GMBeat Saturn page for the latest Saturn and General Motors news updated around the clock.
Source: Michigan Live
Random Article from the SaturnFans.com Archives
Tags:
Attention! These are friends of someone I know through work. The ladies went missing on what was supposed to be a camping trip. The authorities are hoping to track them down by finding where their car is parked. Its a 2005 black Saturn Vue with modified front turn signals. They think it may be parked at a trailhead in the Grand Teton National Park. If any of you are in the area (Jackson, Wyoming) please keep an eye out for this car.