NHTSA Investigating Saturn Ion Steering Defect
Tags: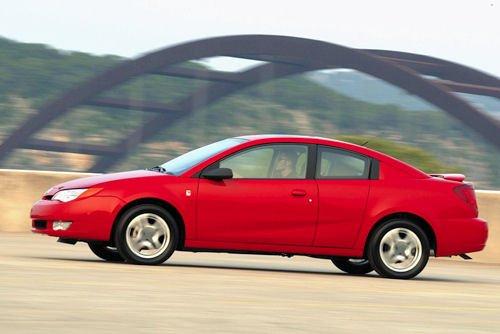 The National Highway Traffic Safety Administration (NHTSA) has launched an investigation to determine whether General Motors should have also recalled the Saturn Ion when it recalled the Chevrolet Cobalt for a power steering defect back in 2010. Michigan Live reports that the government agency has received "846 complaints about power steering problems in Saturn Ions from the 2004-2007 model years." The newspaper says a consumer group known as the National Legal and Policy Center believes the company needs to recall "all 382,474 Saturn Ions" built during those years. A GM spokeman declined to comment on the issue earlier today, but said the company is "trying to resolve its product reviews quickly and accurately."
Follow the GMBeat Saturn page for the latest Saturn and General Motors news updated around the clock.
Source: Michigan Live
Random Article from the SaturnFans.com Archives
Tags:
A couple of "spy" photos taken recently during the filming of 'Transformers 2' in Philadelphia indicate that Saturn's Astra will be featured in the movie alongside other GM vehicle superstars like the upcoming Chevrolet Camaro, Hummer HX, and Saab Aero-X. The Transformers Live fan site says that two photos of a "silver Saturn with bullet holes" surfaced online earlier this week. The pictures seem to show the Astra as part of an elaborate "chase scene" that's set in the city.