Ion Production to Move to Lordstown
Tags:
The Plain Dealer reported this weekend that General Motors plans to move production of the Saturn Ion from Spring Hill, Tennessee to Lordstown, Ohio. The plan, which has been rumored for months, has not been officially announced or confirmed by GM. The Lordstown Assembly Plant currently builds the Chevrolet Cobalt and Pontiac Pursuit (which is only sold in Canada) compact cars. All three models are based on a version of GM's global Delta architecture.
While the Cobalt and Pursuit are virtually clones of one another, the all-new 2007 Ion is expected to look distinct and will be different from both models. The 'Ion' name is expected to be the only element carried-over to the new model. Gone will be the current car's dent-resistant polymer panels, unique quad-coupe doors, and controversial center-mounted instrument cluster. Styling will borrow heavily from the Opel Astra. Sources tell SaturnFans.com that one GM executive, when commenting on a question posed at the North American International Auto Show in January about a possible Ion-Astra connection, reportedly pointed up at the Astra hatchback diesel hybrid on display and said that styling of the new Ion "will be even more expressive."
Click here for pictures of the Opel Astra.
Source: The Plain Dealer
Random Article from the SaturnFans.com Archives
Tags: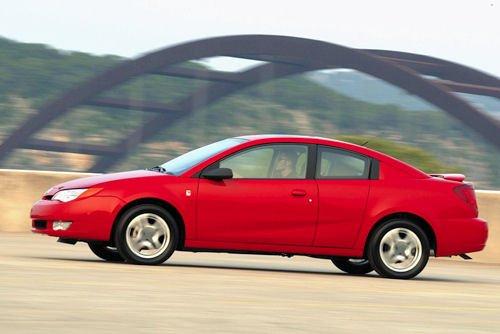 The National Highway Traffic Safety Administration (NHTSA) has launched an investigation to determine whether General Motors should have also recalled the Saturn Ion when it recalled the Chevrolet Cobalt for a power steering defect back in 2010. Michigan Live reports that the government agency has received "846 complaints about power steering problems in Saturn Ions from the 2004-2007 model years."