Flashback Friday: The Last Saturn Ion
Tags: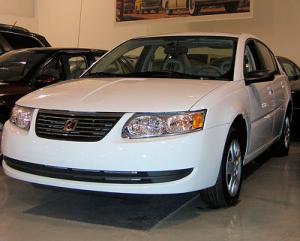 You don't have to think too far back to remember when the subject of this week's "Flashback Friday" was built. While the anniversary of the first Saturn to roll off the assembly line in Spring Hill, Tennessee is next week, I thought that this week it would be fitting to feature the last Saturn ever built at that plant.
According to SaturnFans.com's records, this white Saturn Ion four-door sedan was built on March 29th, 2007. It is currently on display at General Motors Heritage Museum in Detroit, Michigan. Jenny King, a free lance writer and photographer, wrote a great article about the museum for the Detroit News Joyrides last Saturday. She was kind enough to submit the picture she took of the 2007 white, polymer-clad Saturn to SaturnFans.com earlier this week. Click here for a full-size copy of the image.
Random Article from the SaturnFans.com Archives
Tags:
Update on May 7th: Leading negotiations for this group is Gary Marvicsin. Detroit News reports that he is employed in the auto industry.
Detroit News reports that there is a mysterious Ohio based investment group interested in acquiring Saturn. Unlike the other interested buyers, this group has developed a concept to keep the company domestically based. According to the article, the group is interested in purchasing domestically abandoned manufacturing plants to produce Saturns. Chrysler plants that are targeted to close due to bankruptcy troubles were specifically mentioned. The group wants to continue to employee UAW workers at these plants. While recognizing the high costs associated with employing union workers, such as benefits and pensions, the group believes that it is the right move for two reasons.