GM Recall and NHTSA Investigation Recap
There's a lot of confusion and misinformation posted on the Internet about the recent General Motors recalls and ongoing Federal investigations. As Saturn owners, there are three pieces of this puzzle that are critically important to us.
If you aren't sure if your Saturn has been recalled, you can search the GM Recall database. In addition, GMBeat.com is continuously updated 24x7 with the latest developments associated with GM's recalls and how they pertain to Saturn. In addition, we'll be sure to post the latest information on the SaturnFans.com home page as the situation develops.
Random Article from the SaturnFans.com Archives
Tags: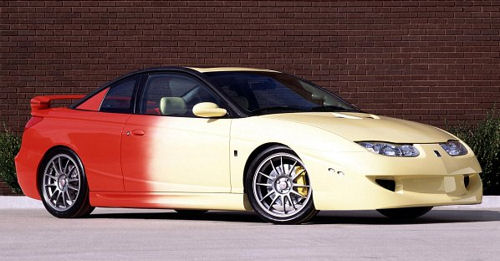 With its turbocharged engine and sizzling yellow-to-red paint scheme, the Saturn SCX three-door coupe ignited the passion of performance-car enthusiasts. The SCX's 1.9-liter DOHC 4-cylinder engine was modified by Saturn Motorsports of San Diego to yield an estimated 300 hp, more than double the engine's normal output in the Saturn SC2. Along with its hot engine, the SCX boasted a high level of handling and sporty appearance cues that reflected the car's performance capabilities.