Get Paid to be a Saturn Mystery Shopper
Tags: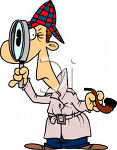 Saturn general manager Jill Lajdziak wants your help building a more satisfying retail network. She's looking for dedicated owners to participate in a new "mystery shopper" program that's designed to provide the company with direct feedback about the level of service you receive at Saturn stores. Saturn owners will soon be getting an e-mail about the opportunity from Jill, but she'd like to give SaturnFans.com visitors first dibs on becoming a Saturn Mystery Shopper – well, Jill says that Saturn Business Analyst will actually be your title.
To help organize this initiative, Saturn has partnered with Service Evaluation Concepts – a company that will coordinate the mystery shop missions where you, as an undercover Saturn Business Analyst, will be asked to take your Saturn vehicle to your local retailer for some type of routine service, typically an oil change or tire rotation. Everyone who participates will be reimbursed for the costs related to the service visit mission, and they will be compensated for their time.
All you have to do is follow the instructions described in Jill's letter below to sign up! Please refer to her letter for more detailed information.
Dear Saturn Owners:
For years now, Saturn has focused on a continual effort to improve the service that is offered to all of our customers. Whether you need simple maintenance or a more involved repair, you are always at the center of our efforts to make your service experience second to none. In order to achieve success in these efforts, we are turning to our loyal customers for a fresh set of eyes. That's you!
How You Can Help
Become a Mystery Shopper (technically named Business Analyst)! Saturn has partnered with Service Evaluation Concepts to conduct mystery shops. Since 1987, SEC has been helping industry-leading businesses understand behaviors and improve the Customer Experience. To express our appreciation, you'll have the chance to be reimbursed for routine service (oil change or tire rotation) as well as receive compensation for your time.
How to Get Involved
Visit ServiceEvaluation.com, click on the "Become a Business Analyst" tab. Then click on the "Business Analyst Signup" tab. You will first be asked to register and then complete a brief Certification form. There are a limited number of opportunities available per facility, so if nothing is available immediately, check back.
Once you find an available opportunity, you will accept your assignment (visiting a local Saturn retail facility for service). You will be required to pay for the service rendered in order to maintain your anonymous presence as an "everyday customer."
Submit your receipts and evaluation to Service Evaluation Concepts, Inc. (SEC), Saturn's operating partner for this service. You will receive your reimbursement and compensation in two to three weeks.
It's that easy!
If you're interested, there are opportunities to stay involved in future "mystery shopping" offers with other premier retailers.
To register for this exciting opportunity, just follow the easy steps above. And should you have any questions, please contact SEC via e-mail at: feedback@serviceevaluation.com. If you have any inquiries regarding your Saturn vehicle, please e-mail us at info@saturn.com.
Thank you for being a Saturn customer.
Sincerely,
Jill Lajdziak
Random Article from the SaturnFans.com Archives
Sources tell SaturnFans.com that the last supercharged Ion Red Line quad coupe was built on Friday, September 1st, at 9:38 a.m. Production of non-Red Line Ions will continue into next year.