First Saturn Prototype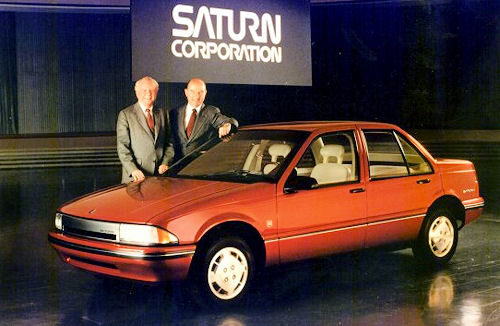 This was the first Saturn demonstration prototype vehicle. It was completed for evaluation and shown to the media on September 15, 1984. General Motors Chairman and CEO at the time, Roger Smith, and GM's then-President and Chief Operating Officer, F. James McDonald, are pictured with the 1985 Saturn four-door sedan concept.
Developmental work continued on the prototype for a few years. In 2008, GM released photos of the vehicle undergoing tests at GM's Milford Proving Grounds in 1988. The first Saturn vehicle that went on sale in 1990 looked nothing like these pre-production vehicles.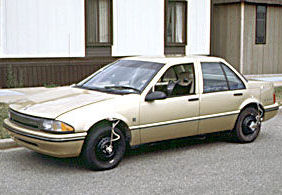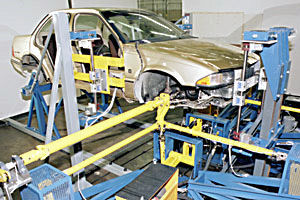 Source: GM
Random Article from the SaturnFans.com Archives
Tags:


Scott Evans from Motor Trend: When General Motors' long-term viability plan became public last week, fans of Saab, Pontiac and Saturn were a bit riled. They had good reason. GM's plan called for the company to sell Saab, drastically cut Pontiac's line-up and "accelerate discussions with the Saturn retailers, consistent with their unique relationship, to explore alternatives for the Saturn brand."