First Saturn Prototype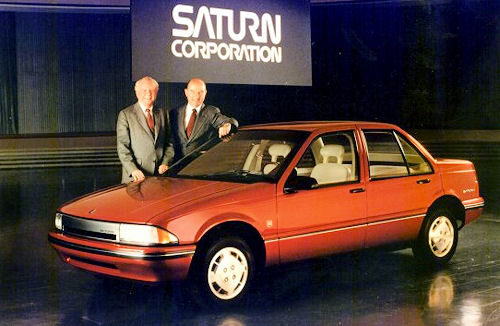 This was the first Saturn demonstration prototype vehicle. It was completed for evaluation and shown to the media on September 15, 1984. General Motors Chairman and CEO at the time, Roger Smith, and GM's then-President and Chief Operating Officer, F. James McDonald, are pictured with the 1985 Saturn four-door sedan concept.
Developmental work continued on the prototype for a few years. In 2008, GM released photos of the vehicle undergoing tests at GM's Milford Proving Grounds in 1988. The first Saturn vehicle that went on sale in 1990 looked nothing like these pre-production vehicles.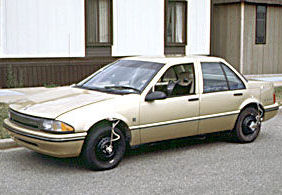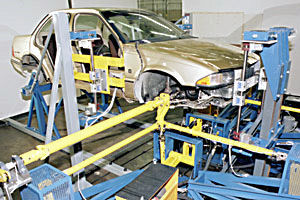 Source: GM
Random Article from the SaturnFans.com Archives
Catch the Saturn Hands on Homes team in action helping families build affordable, energy-efficient homes on a new episode of "Renovation Nation" this Friday, August 21st at 9pm EST. With the help of various charitable organizations, Saturn Hands on Homes is helping to rebuild some of the neglected neighborhoods of Detroit's East Side. The program coordinates funding and volunteer efforts with Saturn retailers, Habitat for Humanity, and Jon Bon Jovi's Philadelphia Soul Charitable Foundation, to construct homes using green practices and materials.