Chevrolet Targeted Orphaned Saturn Owners with Summer-Long 'Total Confidence Pricing'
Tags: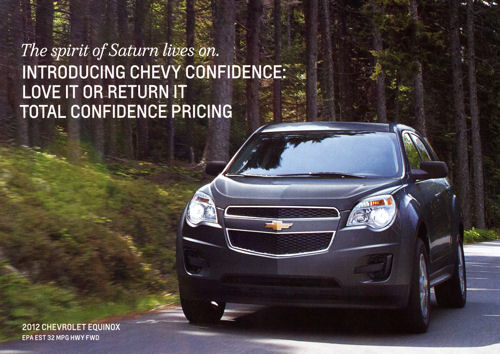 Over the summer I received a pamphlet in the mail from Chevrolet touting their summer-long "Chevrolet Total Confidence" pricing promotion. The cover of the mailing immediately caught my eye with the italicized words reading "the spirit of Saturn lives on." Unfortunately, the promotion was just that, a promotion. After initially hearing about the campaign, I thought perhaps GM was fundamentally changing the way is was going to market and sell Chevys. But instead, the promotion ended rather unceremoniously after Labor Day. Its too bad, because I think between their formidable vehicle lineup and a long-term adoption of Saturn's proven retail practices, Chevrolet would be tough to beat.
See the rest of the pamphlet below.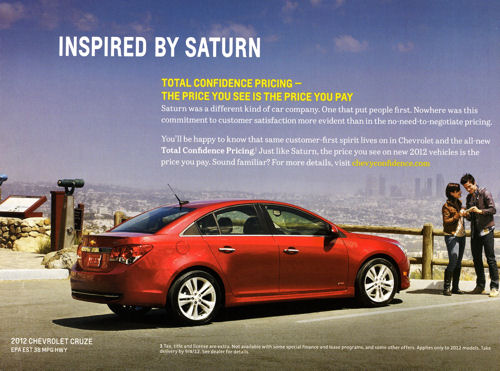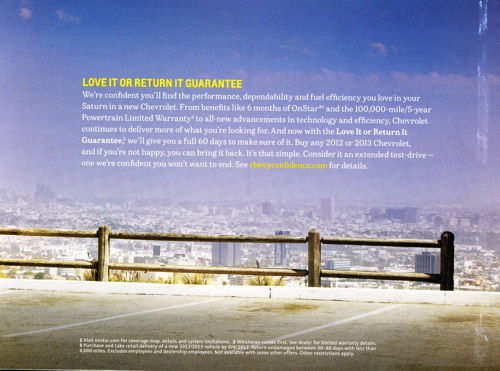 Random Article from the SaturnFans.com Archives
Its no secret that Saturn's two-year-old Ion will get a rather significant overhaul later this summer with the introduction of the 2005 models. While the sedan will get a restyled front facia complete with a new grill (the coupe's styling will remain the same), its from the inside of both the Ion sedan and quad coupe where you'll likely notice the most change.