Saturn's Future Product Roadmap
Jill Lajdziak, vice president of Saturn sales and marketing, talked to retailers on Sunday at the 2004 NADA conference. She spoke about the future of the brand, the importance of maintaining Saturn's high level of customer satisfaction, and increasing brand awareness through advertising. The list below highlights some of her discussion points. No pictures were shown, but retailers were told they can look forward to seeing photos of the new products at their national meeting in March.
Here's a look at what's in store for Saturn in the next three years:
Ion facelift for 2005
Relay CSV minivan this fall
L-Series production will end in 2005
Still unannounced 2006 midsize vehicle to replace L-Series
Cloth-top roadster with "bolder styling than the Saturn Curve concept"
New, larger SUV in addition to the Vue
In addition, a pickup or sport-utility truck based on the larger SUV is also under consideration.
Source: Automotive News
Random Article from the SaturnFans.com Archives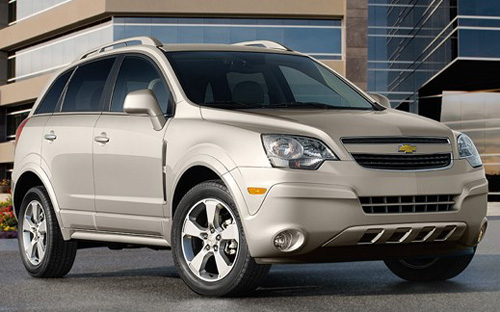 From the New York Times: Rental cars are rarely anything special. And that's just fine. All you really need from a rental is unlimited miles, long-term shelter for a few stray curly fries and a hassle-free ride from A to B and back again before those martinets at the counter charge you for an additional day. If you're driving a rental, the car itself is most likely not the point — it is merely a solution to a problem. And for many travelers over the last couple of years, the Chevrolet Captiva has been their rental car solution. The Captiva is a rare thing in the American auto market: a vehicle that isn't available to consumers but is offered only to fleet customers, including the rental car companies. You can rent one, but you cannot buy it.