Saturn Astra: The Lost Saturn
Tags:

Aaron Warren from the Examiner: Available in a surprisingly roomy, and practical 5 door and 3 door hatchback, the Astra receives it's power from a sweet little 1.8 liter mill churning out 138 HP to the front wheels. This may not sound like much, but it's how that horsepower is channeled through the autobahn tuned chassis that impresses! The Astra has the usual kit of power windows, door locks, etc. What really makes this car shine is it's heritage. When thinking of high speed cruising cars, our minds turn to the Corvette, Mercedes, BMW, and other high ticket cars. However, with the Astra's origins lying just the other side of the Atlantic in Germany and England, the demand for a small, quiet, fast, competent car is very high, and the Astra delivers. Heck! They even use them as police cars! Really, a fabulous little car to drive!
Random Article from the SaturnFans.com Archives
Tags: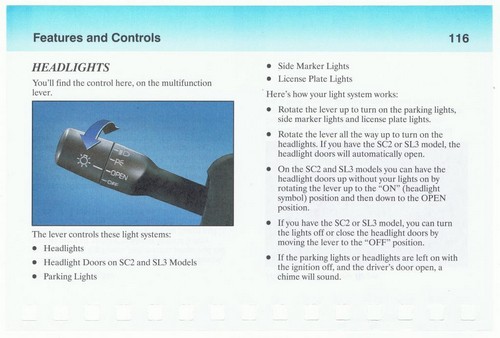 The mysterious Saturn SL3 is the loch ness monster of the Saturn world. Some have witnessed proof of its existence, but only a few have seen it and I'm not aware of any photos of the vehicle. I've been told that if you can imagine a first-generation SL2 sedan with a SC2 grafted on the front-end, you'd have a good picture in your head of the SL3. Significantly, it was powered by an 2.5L 30-valve inline six-cylinder powerplant (five valves per cylinder!) that reportedly produced around 250 hp.