Roadtest: The Astra Goes the Distance
Tags:

Daniel Barron from Autonet: Nickelback, Transformers and McDonald's are proof that just because something isn't critically acclaimed, it can still do well financially. On the other hand, Arrested Development, The Shawshank Redemption, and Sony's Playstation 3 are examples of things that have received plenty of great press but were canceled, bombed at the box office, and can't turn a profit, respectively. The Saturn Astra is another example of a good product that got canceled because it didn't sell. After only two short years, The Great North American Astra Experiment is no more. The vehicle will continue on across the pond as a product of General Motors' European subsidiary, Opel, but you won't see it being sold in Canada or the U.S. And that's a shame, because although the Astra isn't head-and-shoulders above anything in its segment, it's absolutely a competitive entry in the small car class that is just beginning to take off on this continent.
Random Article from the SaturnFans.com Archives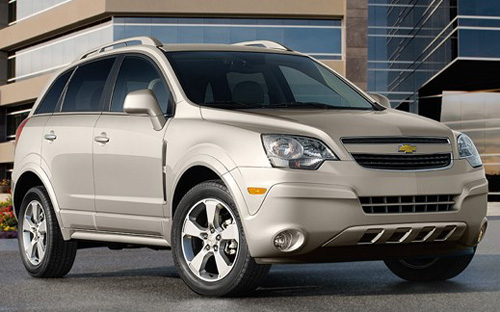 From the New York Times: Rental cars are rarely anything special. And that's just fine. All you really need from a rental is unlimited miles, long-term shelter for a few stray curly fries and a hassle-free ride from A to B and back again before those martinets at the counter charge you for an additional day. If you're driving a rental, the car itself is most likely not the point — it is merely a solution to a problem. And for many travelers over the last couple of years, the Chevrolet Captiva has been their rental car solution. The Captiva is a rare thing in the American auto market: a vehicle that isn't available to consumers but is offered only to fleet customers, including the rental car companies. You can rent one, but you cannot buy it.