Happy Fourth of July 2009
Tags: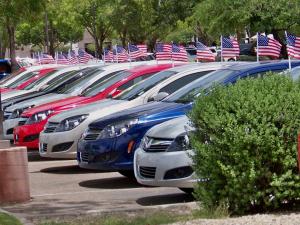 There are still technically a couple of hours still remaining in July 3rd, but with the sound of fireworks booming somewhere nearby, I thought it would be appropriate to wish everyone at SaturnFans.com a Happy Independence Day a little early. Wherever your plans take you, have fun, be safe, and don't drink and drive. While you're browsing the site this weekend, be sure to check out what's on the grill in the backyard of your fellow Saturn fans' homes this holiday weekend... ENJOY!
Photo courtesy of SaturnSdn.
Random Article from the SaturnFans.com Archives