Happy Fourth of July 2009
Tags: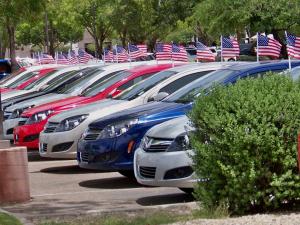 There are still technically a couple of hours still remaining in July 3rd, but with the sound of fireworks booming somewhere nearby, I thought it would be appropriate to wish everyone at SaturnFans.com a Happy Independence Day a little early. Wherever your plans take you, have fun, be safe, and don't drink and drive. While you're browsing the site this weekend, be sure to check out what's on the grill in the backyard of your fellow Saturn fans' homes this holiday weekend... ENJOY!
Photo courtesy of SaturnSdn.
Random Article from the SaturnFans.com Archives
Tags:
Bob Lutz, General Motors' vice chairman for global product development, has high hopes for Saturn. The GM executive told Automotive News in a recent interview that was published this week that Saturn will be his company's hottest brand this year. Even though Chevrolet will experience the more growth in terms on the number of vehicles sold, Lutz told the magazine that among GM's eight brands, Saturn will have the largest "rapid overall percentage expansion."