Be the First to Drive, Buy the '08 Astra
Tags:
Saturn is inviting you to be among the first in America to drive the all-new 2008 Astra hatchback. Like the car itself, the new Astra website was designed by Saturn to reach out and engage prospective compact car buyers.

"Driver, meet car," reads the text on the site's main page. "Sending emails. Scarfing lunch. Flossing. It's time to stop multi-tasking and start driving. To put both hands on the wheel and feel your car hug the road while the available sport seats hug you. It's time to enjoy seeing what the independent sport suspension can do to the twisties. Introduce yourself to the all-new Astra, available January 2."

On the site you can view pictures, review vehicle specifications, and "claim your Astra before it arrives." Yes, through the website, you can secure your spot in line to own one of the first Astras that arrive at retail facilities around the country. If you're not ready to buy one, but you'd still like to drive the Astra before the general public, sign up to test drive the Astra this fall at one of the following special Saturn driving events:

Auburn, WA

College Park, GA

Costa Mesa, CA

East Rutherford, NJ

Fort Worth, TX

Houston, TX

King of Prussia, PA

Lakeland, FL

Novi, MI

Pomona, California

San Mateo, CA

Scottsdale, AZ

Villa Park, IL

West Palm Beach, FL
Check the Astra website for dates and venues, as well as other information. Hurry, as of this posting, there's only 103 days before the new Astra arrives. View Astra pricing online here.
Source:
Random Article from the SaturnFans.com Archives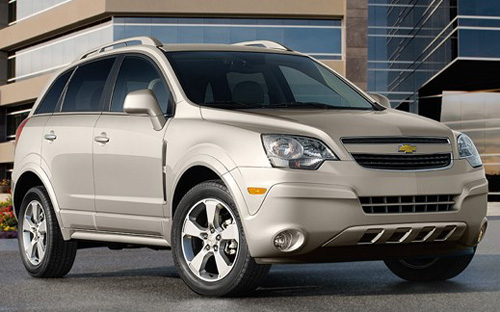 From the New York Times: Rental cars are rarely anything special. And that's just fine. All you really need from a rental is unlimited miles, long-term shelter for a few stray curly fries and a hassle-free ride from A to B and back again before those martinets at the counter charge you for an additional day. If you're driving a rental, the car itself is most likely not the point — it is merely a solution to a problem. And for many travelers over the last couple of years, the Chevrolet Captiva has been their rental car solution. The Captiva is a rare thing in the American auto market: a vehicle that isn't available to consumers but is offered only to fleet customers, including the rental car companies. You can rent one, but you cannot buy it.