Affordable Saturn Subcompact Deserves a Better Fate
Tags:
Brian Harper from the Canwest News Service: Saturn is on borrowed time as a General Motors brand, jettisoned along with Pontiac, Hummer and Saab by the automotive giant. This is a crying shame because Saturn's lineup, after a couple of decades of corporate indifference, comprises an eclectic mix of interesting and entertaining vehicles. The Astra might be the brand's least expensive product, but it's also one of the most impressive. This European-derived subcompact (thank GM's Opel division) made its debut for the 2008 model year, making enough of an impact to not only take the Automobile Journalists Association of Canada's Best New Small Car category last year but also to be a finalist for overall Car of the Year honors. So, why should anyone care about the fate of one little car belonging to a secondary GM brand? How about for no other reason than the enjoyment of driving the XR is far beyond the hatchback's position as a sporty, entry-level product. In other words, take advantage of whatever deal a Saturn store will offer because the Astra's engineering and features make it a real steal.
Random Article from the SaturnFans.com Archives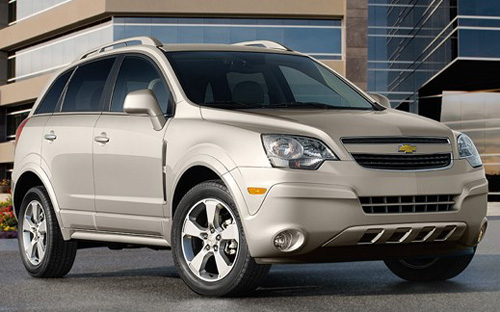 From the New York Times: Rental cars are rarely anything special. And that's just fine. All you really need from a rental is unlimited miles, long-term shelter for a few stray curly fries and a hassle-free ride from A to B and back again before those martinets at the counter charge you for an additional day. If you're driving a rental, the car itself is most likely not the point — it is merely a solution to a problem. And for many travelers over the last couple of years, the Chevrolet Captiva has been their rental car solution. The Captiva is a rare thing in the American auto market: a vehicle that isn't available to consumers but is offered only to fleet customers, including the rental car companies. You can rent one, but you cannot buy it.