Thank You for Participating in SaturnFans.com's 2012 Saturn Reunion, Should We Do this Again Sometime?
Tags: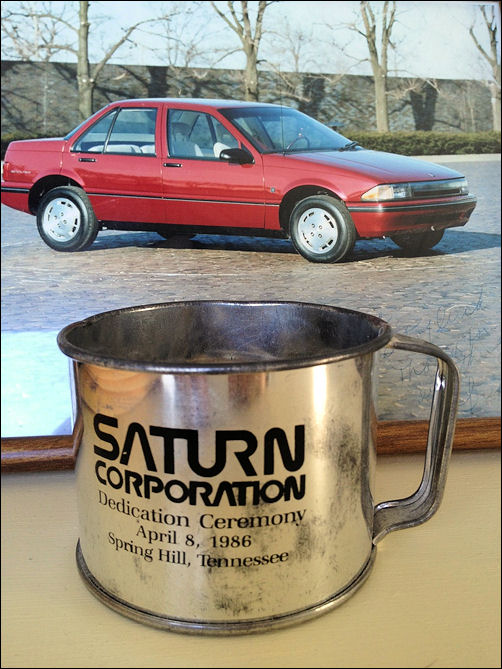 For the past 24 hours we've spent some time looking back at what made Saturn, well Saturn. I had fun posting articles throughout the day, although to be honest, some were pre-loaded into the SaturnFans.com CMS last night and auto-published while I was at work. Thankfully, everything seemed to go off without a hitch and I picked up where I left off when I got home tonight. I really enjoyed this trip down memory lane. It was great to have an opportunity to catch up with everybody in the forums, in the chat room, and on email. My inbox is overflowing right now, so if I haven't responded to your message yet I will over the next couple of days. Right now, I'm going to go get some rest.
But, before I go, I wanted to ask: Should we do this again sometime?
Please post your thoughts in the comments section below. As always, I look forward to reading them. Thanks again for your support and participation.
Good night!
Many thanks to "tlwylie" for posting the photo above in the SaturnFans.com Photo Gallery earlier today! Incredible picture! Thank you!!
Random Article from the SaturnFans.com Archives
Tags:
It's pending arrival has been rumored for several weeks, but now it is official: Saturn recently announced the availability of a new 2.4L version of it's uplevel Vue XR sport-utility on the brand's ImSaturn social networking website. Spokesman Mike Morrissey revealed some of the features that will be offered in the vehicle. "At Saturn, we don't think you should not have to give up cool vehicle features just to save money at the gas pump," he wrote. "That's why we are introducing a new version of the well-equipped Vue XR with an efficient four-cylinder engine."