SaturnFans.com is Now on Facebook
Tags:

With General Motors' unfortunate decision to shutdown Saturn, the need for venues that enable owners and fans to communicate is greater than ever. In an effort to foster that communication across as many mediums as possible, SaturnFans.com can be followed via Twitter, RSS, ImSaturn, and now there's a fan page on Facebook. It's another place for Saturn owners — past and present — to socialize, share experiences, and offer support to each other in the wake of Saturn's untimely closing.
Become a fan of SaturnFans.com on Facebook today. Thanks!
Random Article from the SaturnFans.com Archives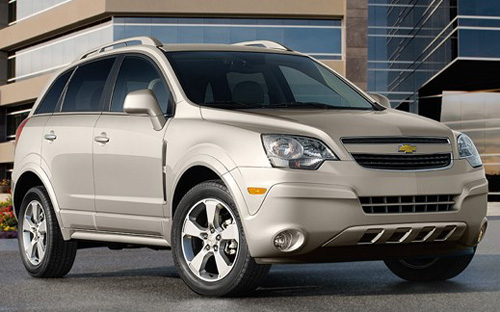 From the New York Times: Rental cars are rarely anything special. And that's just fine. All you really need from a rental is unlimited miles, long-term shelter for a few stray curly fries and a hassle-free ride from A to B and back again before those martinets at the counter charge you for an additional day. If you're driving a rental, the car itself is most likely not the point — it is merely a solution to a problem. And for many travelers over the last couple of years, the Chevrolet Captiva has been their rental car solution. The Captiva is a rare thing in the American auto market: a vehicle that isn't available to consumers but is offered only to fleet customers, including the rental car companies. You can rent one, but you cannot buy it.