SaturnFans.com Back Online After Record Traffic Crashes Server (Again)
Tags:
For the second time this month, SaturnFans.com has been knocked offline due to the surge of Saturn owners and enthusiasts flocking to the Web to read more about GM's decision to shutdown the Saturn brand. This time damage was much more extensive. While the primary site database has been reconstructed, there is still some work that needs to be done. Additional hardware and software configuration modifications still need to be made. However, at this time, everything on the site should be back to the way it was when the site went down Saturday night. If you notice anything amiss, please let me know. I apologize for the extended inconvenience. Thanks for your patience.
Random Article from the SaturnFans.com Archives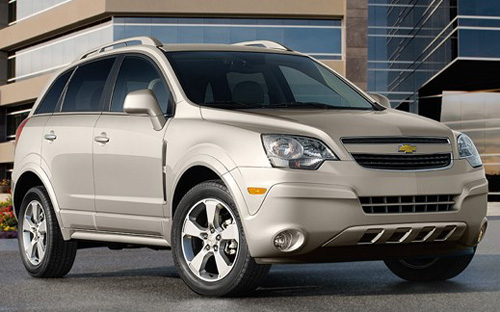 From the New York Times: Rental cars are rarely anything special. And that's just fine. All you really need from a rental is unlimited miles, long-term shelter for a few stray curly fries and a hassle-free ride from A to B and back again before those martinets at the counter charge you for an additional day. If you're driving a rental, the car itself is most likely not the point — it is merely a solution to a problem. And for many travelers over the last couple of years, the Chevrolet Captiva has been their rental car solution. The Captiva is a rare thing in the American auto market: a vehicle that isn't available to consumers but is offered only to fleet customers, including the rental car companies. You can rent one, but you cannot buy it.