SaturnFans.com Back Online After Record Traffic Crashes Server (Again)
Tags:
For the second time this month, SaturnFans.com has been knocked offline due to the surge of Saturn owners and enthusiasts flocking to the Web to read more about GM's decision to shutdown the Saturn brand. This time damage was much more extensive. While the primary site database has been reconstructed, there is still some work that needs to be done. Additional hardware and software configuration modifications still need to be made. However, at this time, everything on the site should be back to the way it was when the site went down Saturday night. If you notice anything amiss, please let me know. I apologize for the extended inconvenience. Thanks for your patience.
Random Article from the SaturnFans.com Archives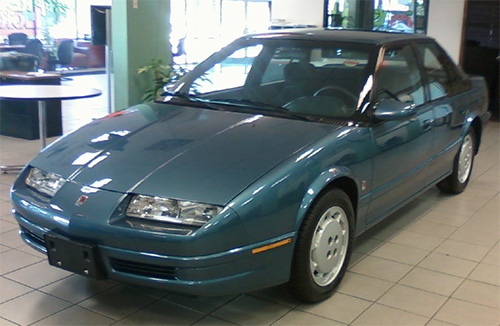 On this date in 1990, Saturn sold its first car. According to the St. Petersburg Times, the first Saturn - the blue SL2 sedan shown above - was sold just after midnight to Elaine Terry at Saturn of Clearwater. "I wanted an American-made car and decided to give it a try," Mrs. Terry told the newspaper. It was a 25th wedding anniversary present. USA Today and CNN were reportedly at the retail facility to document the event. "I kept it for 10 months and put over 5,000 miles on it. People all over the country wanted to buy the car from me. One man in Las Vegas was talking up to $100,000 for it."