Saturn News Alerts From GMbeat.com
Tags:

I used to spend hours researching, writing, and posting stories about Saturn at SaturnFans.com. Since Saturn's untimely closing, Saturn-related news stories are few and far between, but every so often Saturn is still referenced in a news article. As a result, I've built a feed that funnels Saturn stories from my GM Beat Saturn channel, directly into the General Saturn Discussion forum. If any of the articles are of particular interest, such as a recall alert, I'll be sure to also post them right here on the main SaturnFans home page too. I think you'll be surprised how often Saturn turns up in the news... I sure was. Enjoy!
Random Article from the SaturnFans.com Archives
Tags: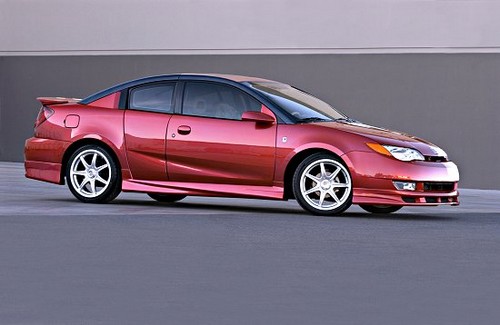 As the 2013 Specialty Equipment Market Association (SEMA) show winds down, we're taking a look back at one of the vehicles Saturn showcased at its display back in 2002: the Ion·EFX quad coupe concept. The Ion·EFX was packed with licensed performance and style accessories that were available at Saturn retailers. Saturn Service Parts Operations worked closely with leading aftermarket parts manufacturers who designed the accessories.