Saturn News Alerts From GMbeat.com
Tags:

I used to spend hours researching, writing, and posting stories about Saturn at SaturnFans.com. Since Saturn's untimely closing, Saturn-related news stories are few and far between, but every so often Saturn is still referenced in a news article. As a result, I've built a feed that funnels Saturn stories from my GM Beat Saturn channel, directly into the General Saturn Discussion forum. If any of the articles are of particular interest, such as a recall alert, I'll be sure to also post them right here on the main SaturnFans home page too. I think you'll be surprised how often Saturn turns up in the news... I sure was. Enjoy!
Random Article from the SaturnFans.com Archives
Tags: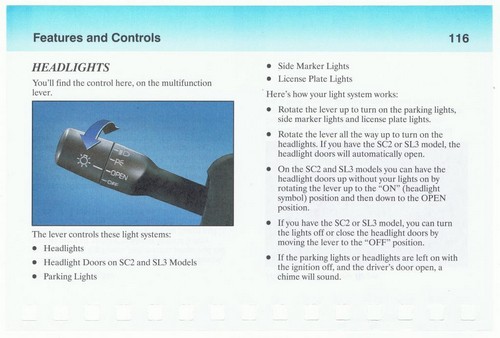 The mysterious Saturn SL3 is the loch ness monster of the Saturn world. Some have witnessed proof of its existence, but only a few have seen it and I'm not aware of any photos of the vehicle. I've been told that if you can imagine a first-generation SL2 sedan with a SC2 grafted on the front-end, you'd have a good picture in your head of the SL3. Significantly, it was powered by an 2.5L 30-valve inline six-cylinder powerplant (five valves per cylinder!) that reportedly produced around 250 hp.