Saturn News Alerts From GMbeat.com
Tags:

I used to spend hours researching, writing, and posting stories about Saturn at SaturnFans.com. Since Saturn's untimely closing, Saturn-related news stories are few and far between, but every so often Saturn is still referenced in a news article. As a result, I've built a feed that funnels Saturn stories from my GM Beat Saturn channel, directly into the General Saturn Discussion forum. If any of the articles are of particular interest, such as a recall alert, I'll be sure to also post them right here on the main SaturnFans home page too. I think you'll be surprised how often Saturn turns up in the news... I sure was. Enjoy!
Random Article from the SaturnFans.com Archives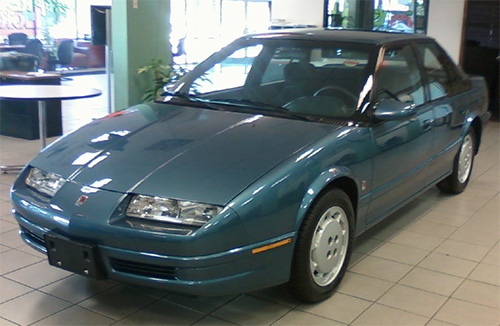 On this date in 1990, Saturn sold its first car. According to the St. Petersburg Times, the first Saturn - the blue SL2 sedan shown above - was sold just after midnight to Elaine Terry at Saturn of Clearwater. "I wanted an American-made car and decided to give it a try," Mrs. Terry told the newspaper. It was a 25th wedding anniversary present. USA Today and CNN were reportedly at the retail facility to document the event. "I kept it for 10 months and put over 5,000 miles on it. People all over the country wanted to buy the car from me. One man in Las Vegas was talking up to $100,000 for it."